Date: May 18, 2023
Categories: Blog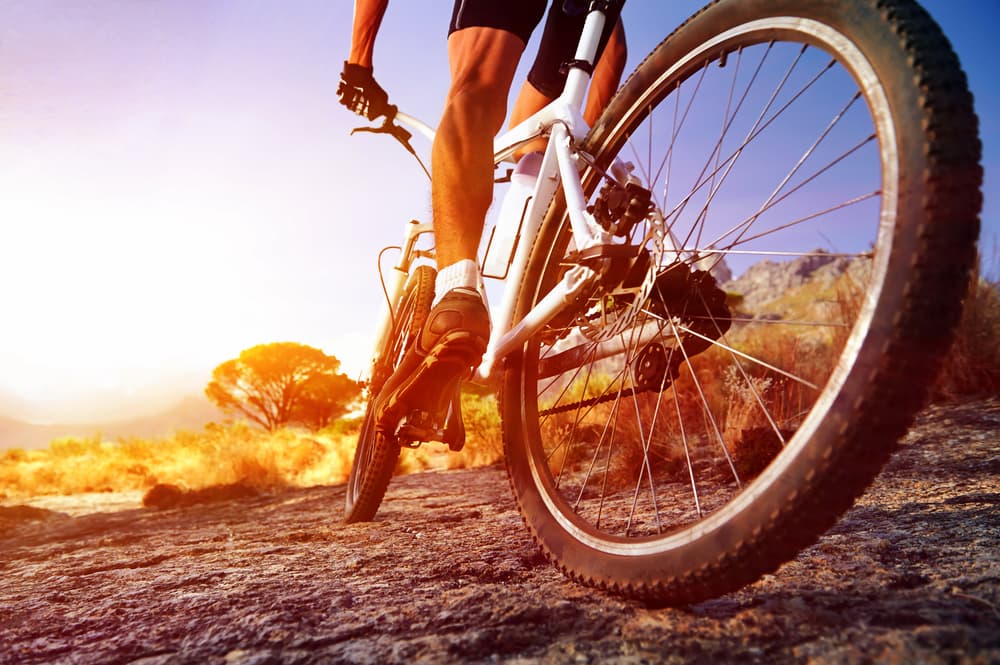 Mountain biking has long been a popular pastime among Colorado residents. Going out to the trails with your family on weekends is a great way to bond. With outdoor activities being part of Colorado's culture, Base Mountain Sports makes it easy for everyone to enjoy mountain biking, skiing, and snowboarding.
Before you hit the trails on a mountain bike, you should know a few important things that'll help you make the most of your ride. Trust us, taking the time to understand the basics will make all the difference and help ensure you have an awesome time on your mountain biking adventure!
First, Understand What Exactly You are Getting Yourself Into

Mountain biking became popular in the 1980s when people took their short-travel bikes on off-road tracks.
Adventurers found a new frontier to conquer, as bicycles could take them to the highest peaks. Watching videos of early mountain bikers reveals how simple and exciting the exercise was, as the bikes were not as capable as current iterations.
Today, mountain biking has become a mainstream activity with specially designed tracks across Colorado. The bicycles also feature modern technology that makes riding uphill and downhill easy. As a result, mountain biking in Colorado is now popular as it allows residents to explore the outdoors better.
Base Mountain Sports has over 30 years of experience renting high-quality gear to outdoor enthusiasts, from skis to snowboards.
Trail Mountain Biking

Trail mountain biking is the best way to immerse yourself. It involves following designed tracks in various locations to enjoy the outdoors. Trail mountain biking revolves around lightweight bicycles that allow easy trail maneuverability.
One of the best mountain biking tips is to engage in only what you are comfortable with, as trails can be dangerous.
Enduro or All-Mountain Mountain Biking

Enduro or all-mountain mountain biking involves traversing all terrains, from rocky steps to muddy trails. These styles are the most intense form of cycling, with cyclists taking on different challenges.
An enduro race can go on for multiple days, covering different terrains and challenges each day — cyclists often face both natural and manufactured obstacles along the way. However, it is the hardest form of mountain biking for beginners owing to the high risks involved.
How to Choose Your First Mountain Bike

When you are ready to get your first mountain bike, there are several factors you should consider. First, you need to consider the type of bike that will meet your needs and match your riding style. You should take into account the type of terrain you plan to ride on.
Another important aspect to consider is finding the right frame size that fits your body and the optimal wheel size suitable for the terrain you will be riding on. To help you make an informed decision, it's a good idea to test out different options.
When visiting the Colorado mountains, Base Mountain Sports is conveniently located in five areas to ensure easy access to all gear. You are welcome to reserve your gear with us today at a 20% off discount and avoid disappointments when you arrive at Beaver Creek.
Mountain Biking Gear to Get You Started

As you start mountain biking in Colorado, you should be keen to get quality gear. Mountain biking can be dangerous for unprotected riders, so prepare yourself with some essential gear such as:
Helmet
Knee and elbow pads
Shoes
Gloves
Tire pumps
Water bottles
Chain lube
Base Mountain Sports provides countless exchanges if you are unsatisfied with a gear. More so, we offer storage for your skis or snowboards.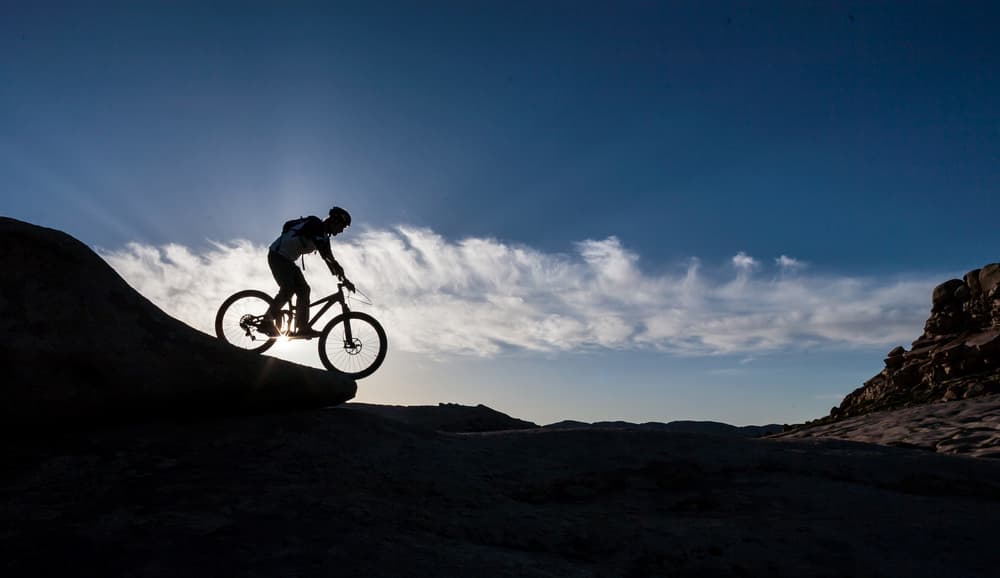 How to Find Beginner-Friendly Trails

How to start mountain biking as a beginner? There are multiple ways to find beginner-friendly trails around you.
The TrailForks app is a popular way to find trails close to you. It has a 7-day free trial period and a $36-a-year pro plan.
The MTB Project is another free app option. While it doesn't have several options, it is good for beginners.
Beginner Mountain Bike Riding Tips

Riding your mountain bike on off-road trails can be dangerous. To help you enjoy Colorado mountain biking, we have put together some meaningful tips for beginner mountain bikers:
Position Your Body Correctly

Your body position is crucial in how you fare along mountain biking. Therefore, you should learn how to position yourself correctly depending on your bike.
Different bike types require varying postures. For example, when riding a Scott Jr. mountain bike, you should keep your back straight and your arms and legs bent to cushion you from bumps and shocks.
Keep Your Eyes Ahead

Your eyes should focus ahead at all times. Mountain biking involves riding along uneven terrain, which is dangerous even to seasoned cyclists. Keeping your eyes ahead helps you navigate the path.
Get Off Your Seat

Although it seems counterintuitive, you should take periodic breaks from your seat while on the trails. Standing while cycling gives you more control and fosters agility.
Use Your Brakes Efficiently

Do not hesitate to use your breaks whenever you need to. You don't need to fall or lose control of your bike when your brakes are functional. Always check your brakes before going mountain biking.
Shift Into the Right Gear

Riding on a harder gear level sometimes translates into a better workout or performance. Sometimes it is better to use the right gear to get more out of your bike.
Prepare For an Epic Mountain Biking Adventure in Colorado

Preparing for an epic mountain biking adventure in Colorado requires careful planning and consideration of the essential gear and equipment for a safe and enjoyable adventure. Follow the tips mentioned in this article for a great mountain biking experience in Colorado.
Reach out to Base Mountain Sports to schedule mountain bike rentals and get more tips on how to start mountain biking. Our team will help you prepare for your next epic mountain biking adventure today.
Photo Cred: wassiliy-architect/Daxiao Productions/Shutterstock