Date: September 23, 2022
Categories: Blog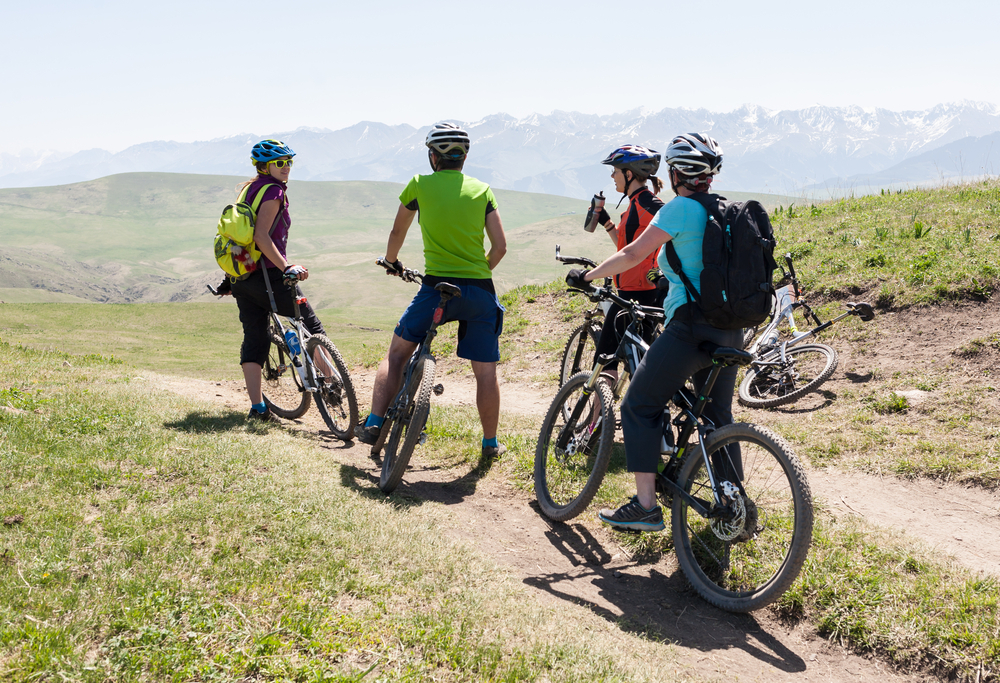 Mountain biking is an incredible way to spend time outside, take in the scenery, and get some exercise. However, if you are new to the activity, you might wonder, "What do I wear for mountain biking?" What to wear for mountain biking is primarily determined by comfort, weather, protection, and personal style. In essence, there are a few essential wears you need when biking.
Essential Mountain Biking Clothing and Gear
Biking clothing and gear enhance any mountain biking experience. It's important to stay safe in any biking weather and the correct gear can prepare you for a comfortable ride. Here are the top things a mountain rider should acquire:
Chamois, Liners & Underwear for Mountain Biking
A good pair of chamois or liner shorts and cotton undergarments are essential mountain bike gear for any biker. You can quickly increase your comfort in the saddle by wearing cushioned shorts (chamois).
Shorts and Pants to Wear for Mountain Biking
An excellent pair of mountain bike shorts or pants over your chamois will protect you from harsh environmental elements and accidents. Consider the locations and types of rides you will take when selecting mountain bike shorts to choose ones with the proper features and fit. Also, you might want to keep a pair of waterproof bike shorts or pants in mind depending on where you live and ride.
Choosing Mountain Bike Jerseys, Jackets, and Tops
Most mountain bike jerseys use wicking merino wool and synthetic fabrics to help you control your body temperature. As for jackets, it is advisable to wear waterproof jackets with good breathability and pit-zips to keep you safe while controlling your temperature.
Should You Wear Mountain Bike Gloves?
Gloves are necessary for protection and grip when mountain biking. Your hands should essentially be an extension of your handlebars when tackling the elements to retain control. For the best grip, get a mountain bike glove with a textured palm that matches the conditions of your riding environment.
Shoes & Socks to Wear for Mountain Biking
Shoes are necessary whether you ride with clipless pedals or flat pedals. Flat pedal mountain bike shoes have a stiff sole that aids in power transfer when pedaling and sticky rubber that interacts with the pins on your pedals to provide a strong connection. For socks, it is advisable to wear long mountain bike socks to protect you against pedal slides by covering your ankle and legs.
Mountain Bike Helmets
Your helmet is the most crucial safety equipment to wear while mountain riding. Helmets protect your head and frequently contain safety features like MIPS for increased impact protection.
Some mountain bike helmets include a visor that significantly protects your eyes from loose mud and grit if you are trailing behind someone.
Glasses or Goggles to Wear for Mountain Biking
The best choice for glasses or goggles depends on where you ride and your riding style. For example, cyclists who ride downhill frequently prefer bike goggles due to their superior level of defense against wind, dust, and the elements. However, for most cyclists, glasses are sufficient for daily trail riding.
Cold-Weather Clothing for Mountain Biking
The riding season can be extended into spring and later into the fall with cold-weather gear. Protection from wind and rain is an intelligent addition to your pack all year. Types of equipment for cold weather include:
Arm, leg, and foot warmers
Cycling jackets
Protective coverings
Pike pants and leggings
Mountain Bike Rentals in Colorado
You need a robust bike that can handle hazardous mountain trails if you want to go mountain biking. Base Mountain Sports provides sturdy bikes and equipment to help you make the most of your trip to Colorado.
We have mountain bikes that are appropriate for all riders regardless of their riding levels. A package includes helmets and other necessary supplies with every Base Mountain rental. You can also add items to your package to make your trip more convenient.
Prepare for an Epic Mountain Bike Adventure in Colorado
Mountain biking with the mountain biking essentials from Base Mountain Sports could make all the difference in your next ride. For a scheduled bike ride during your trip, make a reservation online. Alternatively, visit one of our Base Mountain stores in Beaver Creek or Breckenridge to view the rental options. Contact us for any further inquiries.
Image Credit / Shutterstock / wassiliy-architect