Every year, tourists flock to Colorado's beautiful mountains to enjoy gorgeous scenery and hit the slopes with various winter recreation sports. Colorado towns such as Breckenridge, Beaver Creek, Vail and Avon have become popular destinations for both families and individuals who want to experience an unforgettable winter vacation and are in need of affordable, quality ski rentals. Before you can successfully hit the slopes, you need access to high-quality gear.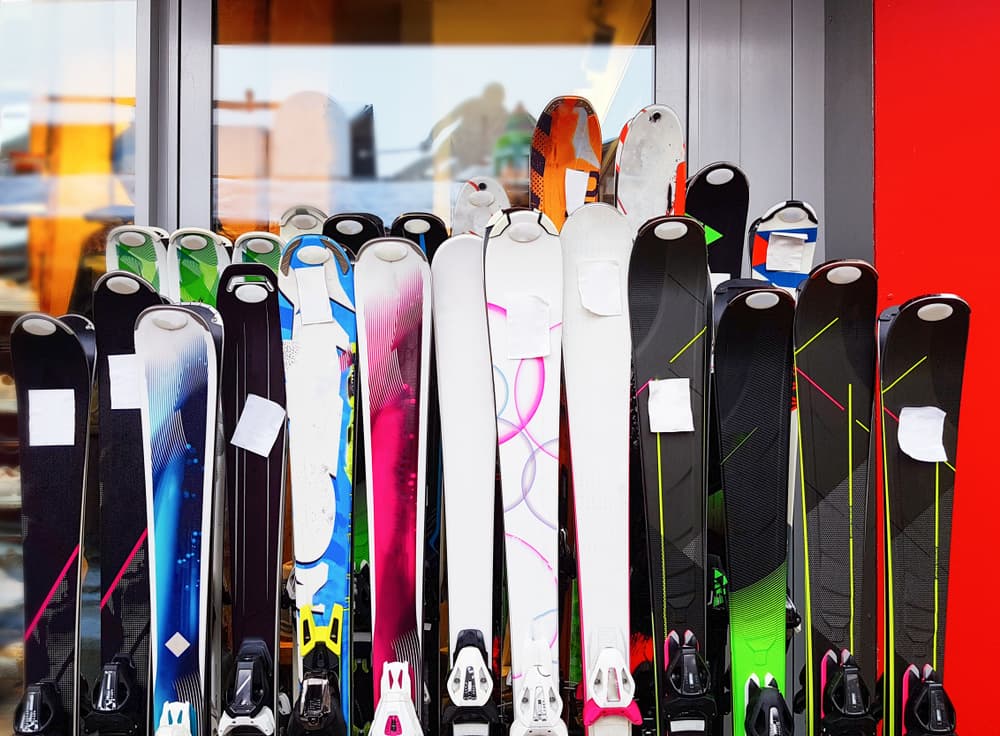 Equipment Rentals Services
Base Mountain Sports offers incredible gear to skiers and snowboarders of all skill levels so your entire family can enjoy time spent in the Colorado mountains. With multiple packages to choose from and great equipment options within each package, we have something for everyone. Reserve your gear today to make sure it's available when you need it.
Ski Equipment Packages
The winter sports enthusiasts at Base Mountain Sports understand that everyone has a different comfort level when it comes to hitting the slopes on snowboards or skis. To accommodate a wide variety of skill levels, we provide four rental packages for guests to choose from. We can help you determine which type of skier you are so we can choose the package that best fits your needs. Depending upon your skiing experience, you will fall into one of the following three categories, and we can help you find appropriate gear:
Type I: You have little to no experience skiing and need safe, reliable gear to successfully navigate the slopes.
Type II: You are moderately comfortable skiing and want durable gear to tackle more challenging terrain.
Type III: You are comfortable on the slopes and enjoy traveling at fast speeds down steep slopes.
High-Performance Demo Skis (Gold Package)
We carry a wide variety of skis for this package, including packages designed specifically for both men and women. Each set of skis for this package uses the latest technology to make it durable and highest-quality, so you can be sure it will glide smoothly down the slopes. Our skis are made of durable materials designed to withstand any type of terrain.
Performance Skis (Silver Package)
This package features all-mountain skis that are ideal for beginner to intermediate skiers. These skis are designed to maintain safe speeds down moderate slopes so skiers can feel confident
as their athletic abilities grow. Made of strong, durable materials, these skis are built to keep you safe on both easy and challenging trails. This package is our most popular!
Sport Skis for Beginners (Bronze Package)
Our bronze package features durable, easy-to-use skis that can help beginners grow confident on the slopes. These skis glide smoothly over packed snow for a leisurely trip down moderate slopes at a safe speed. With this package, you don't have to worry about keeping up with more advanced skiers when you hit the slopes. You are free to tackle easy terrain at your own speed while you learn the ropes.
Junior Ski Package
Vacationing with your kids? Outfit them with this rental package so they can keep up with you on the slopes. These shaped skis offer more support and stability than traditional models, so your kids can easily keep their balance while learning how to ski. This equipment is suitable for young skiers of any skill level and fits kids with up to adult size-five shoes.
Visit Base Mountain Sports for Ski Rentals
Base Mountain Sports is a ski shop specializing in carrying high-quality gear and equipment for winter sports enthusiasts. Every product we carry is first tested by our active staff members so we know which items can hold up well on the slopes. Because our gear is made of top-quality materials, you can feel comfortable using it on your vacation. We also have flexible shop hours, so you can stop in to find great gear at your convenience. You can even book ski rentals online before your trip, and you can earn a significant discount by booking early.
You can find high-quality ski rentals for great prices whether you choose to shop online or in-person with Base Mountain Sports. We offer group discounts and have free overnight storage options, so you don't have to worry about keeping your gear safe when you aren't on the slopes. If you have your own equipment, bring it to our shop for discounts on tuning, and be sure you stay safe on all the trails.
Our location in Breckenridge, Colorado, is just 90 miles from the Denver International Airport. Our store sits on South Park Avenue near West Adams Avenue, and we are within walking distance of several lifts, so you don't have to wait to get on the mountain. Base Mountain Sports has four ski rental locations in Colorado and is your go-to ski shop for everything you need to hit the slopes.
Base Mountain Sports Rental Locations
If you choose to visit some of the other Colorado towns outside of Breckenridge, we have ski shops in some other locations, too, so you always have access to the winter sports gear you need to make the most of your trip.
● Vail, CO
● Avon, CO
We want to help you have an unforgettable trip that the whole family can enjoy, so we are committed to providing you with high-quality gear to keep you safe and warm while you tackle the slopes. Visit us today or shop online to book the ski rentals you need to enjoy the slopes during your vacation. Contact us today!
Featured Image Credit: nuclear_lily, shutterstock