Date: August 11, 2022
Categories: Blog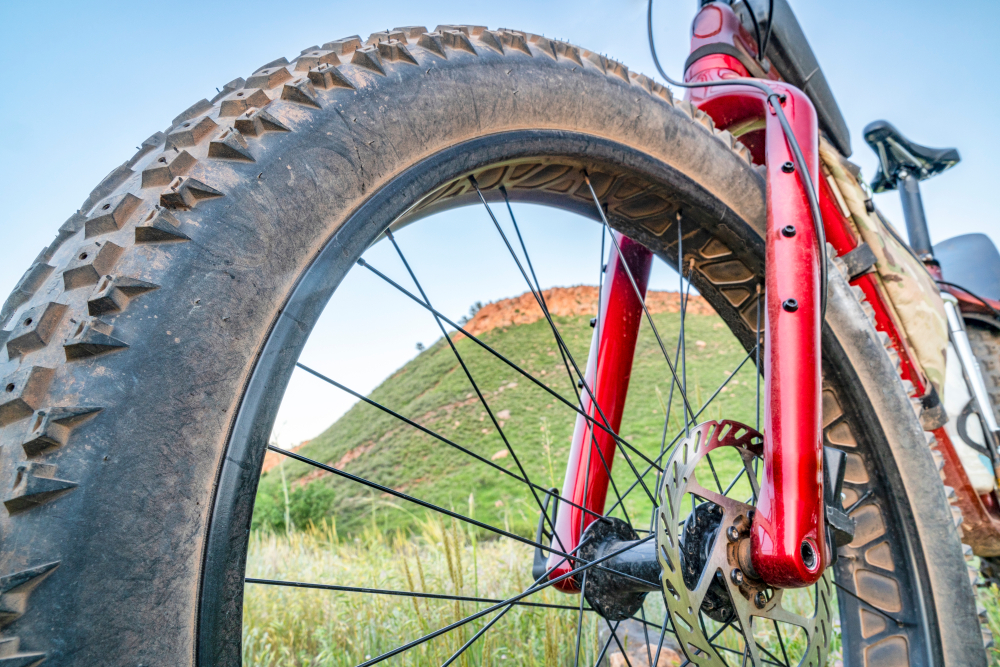 Mountain biking is a fun and great way to exercise and connect with nature. However, beginners may find it challenging if they are unsure what to wear, the kind of bike they need, or what kind of biking they want to try. But don't worry! Here we have a full guide to getting started as a biking beginner with answers to all of your questions.
Base Mountain Sports is your one-stop shop for all top-quality biking gear and equipment for your new favorite hobby. We offer bike rentals for all skill levels in the beautiful biking areas of Vail, Avon, Beaver Creek, and Breckenridge. Our highly experienced team will help you pick the perfect rental bike and make sure you feel comfortable as you head out on your mountain biking adventure.
Types of Mountain Biking
Mountain biking is a favorite activity in Colorado, and for good reason! With thousands of mountain trails, gorgeous national parks, and 300 days of sunshine a year, it's easy to see why mountain biking is enjoyed by locals and tourists alike.
At Base Mountain Sports, safety is our number one priority. It's important that our bikers understand the different types of mountain biking so they can choose the activity that best suits their interests and skill levels. Let's take a look at three popular styles of mountain biking.
Cross-Country Mountain Biking
Cross-country is the most common and approachable mountain biking style for beginners. Bikers can cruise to mountain views without the stress of difficult and technical terrain. Cross-country biking is an excellent family activity, perfect for every skill level. We also offer bike trailers so your little ones can ride along with you! All of our mountain town locations boast hundreds of single-track scenic trails to explore, cross-country style. If you're looking for the perfect foray into mountain biking, cross-country is a great fit for you.
Enduro/ All-Mountain Mountain Biking
Enduro mountain biking is typically a form of timed mountain bike racing. It features all types of terrains that, in most cases, have steep descents, big climbs, and more technical features, both artificial and natural. We only recommend Enduro biking for more experienced riders. If that's you, we have all the best equipment to get you on a high-thrills trail! It's important to select powerful bikes with considerable weight built to tackle these challenging terrains.
Downhill mountain biking is another great option for thrill seekers and adrenaline junkies alike.. With multiple bike jumps, rock gardens, and challenging natural features, downhill biking is all about conquering the mountain.In most cases, these bikes have double-crown forks and coil shock, which make riding through the gnarly terrain smooth and more stable at high speed.
Types of Mountain Bikes
If you are outdoor enthusiasts, we at Base Mountain Sports have great bike rental package deals,. We have a range of mountain bike rentals for different styles and sizes suitable for riders with varying levels of skills. Our mountain bike rentals in Beaver Creek and Breckenridge have full suspension, heavy wheels, and durable frames for easy and safe navigation on the riding trails.
Some of our mountain bikes for rental include:
Demo Mountain Bike – Scott Genius
This bike is powerful and built to tackle powerful mountain trails easily. It smoothly climbs steep hills and has a quick and steady descent, making it extremely comfortable for a ride up or downhill. Demo mountain bike -Scott Genius has a full suspension that makes it fit for riding on any mountain terrain.
This bike is suitable for little legs but is built with all the power and durability of the original model. The Scott Jr is ideal for kids with any mountain biking skills, whether they are beginners or experienced, helping them to keep up with your next family adventure.
Mountain Bike Gear and Accessories
Apart from the bike, Base Mountain Sports offers other mountain bike gear and accessories that ensure a rider's comfort and safety on the trails. Some of the accessory rentals we offer include:
Some of the best trails in Colorado are located high in the mountains and require a vehicle to access. Base Mountain Sports offers bike trailers to transport your rental bikes to the trailhead.
Adults can rent a tag-a-long to attach to their bikes when mountain biking with less experienced kids. Our tag-a-long ensures your kids get all the riding fun.
We provide a helmet for every bike rental to ensure your safety and give a rider confidence when tackling any terrain.
Our stores also have men's activewear, such as shirts, shoes, pants, jackets, base layers, hoodies, sweaters, hats, tees, and tops. For women, we also offer jackets, pants, tees and tops, dresses, hoodies, and shorts.
Mountain Bike Rentals in Vail, Colorado
Mountain biking is a fun sport to engage in if you have the right mountain bike gear and accessories. Base Mountain Sports has multiple locations to provide you with top-quality mountain bikes for rental and an affordable price regardless of where you choose to stay during your vacation in Colorado. Contact us today for any inquiries.