Date: August 11, 2022
Categories: Blog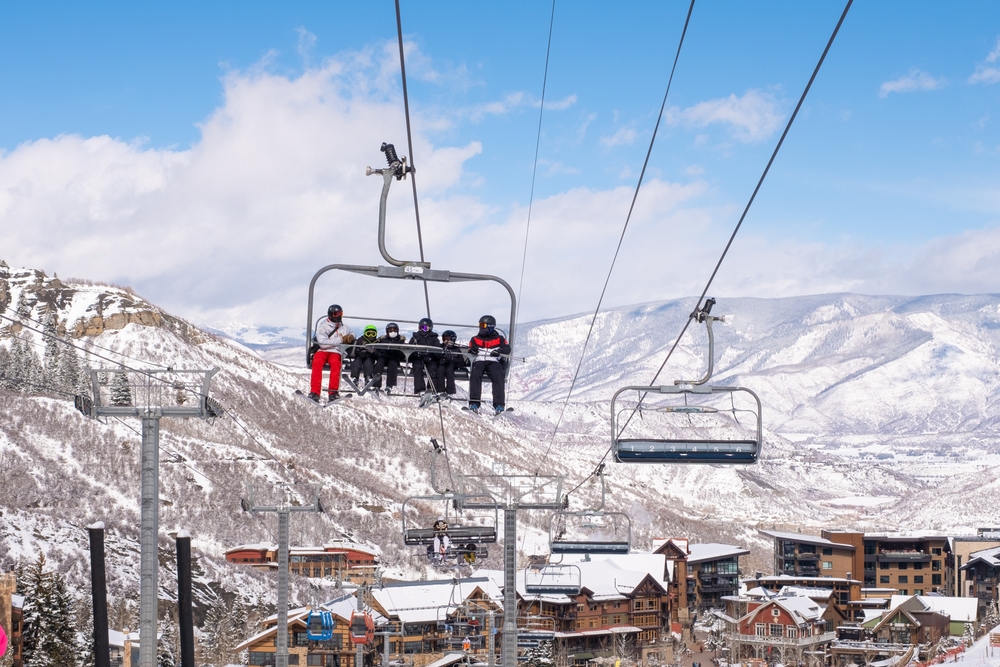 Colorado's Rocky Mountains are the state's defining natural feature and one of the top destinations for skiing in the United States. Annually, Colorado gets more than 300 inches of snow, making it a great harbor for snowboarders and skiers alike. With so much snowfall and so many bluebird days, Colorado ski seasons are longer and more varied than other states.
Different ski resorts have varying opening dates. Before booking or visiting any ski resort in Colorado, it's important to make sure your trip falls within those timeframes. Plan your next trip with everything you need to know about when ski resorts open this season!
Opening Dates for Ski Resorts in Colorado
In November, you'll find most ski resorts open in Colorado. Nevertheless, some resorts open as early as October or as late as December, depending on the specific trail or mountain.
Here is a list of some of the opening and closing dates for the 2021-2022 season according to Colorado ski.
Arapahoe Basin: October 17 to June-TBD
Aspen Highlands: December 11 – April 10
Aspen Mountain: November 25 – April 24
Buttermilk: December 11 – April 3
Cooper: December 11 – April 17
Copper Mountain: November 22 – April 24
Echo Mountain: Early December – April 17
Eldora: November 19 – April 17
Granby Ranch: December 10 – April 3
Hesperus: December 17 – March 20
Howelsen Hill: December 4 – April 3
Kendall Mountain: December 17 – TBA
Loveland: October 30 – Early May
Powderhorn: December 4 – April 3
Winter Park: November 17 – Mid-May
The season dates are subject to change depending on the specific ski resort.
How Early Do Ski Resorts Open in Colorado?
Understanding how early ski resorts open in Colorado is important for every skier or a tourist looking to enjoy these skiing wonderlands. Normally, Arapahoe Basin, Keystone, and Loveland Ski Area are some of the major skiing resorts in Colorado that open as early as October, particularly because of Colorado's early snow in the high country. These ski resorts are about 11,000 feet above sea level, making them prime skiing terrain.
Because skiing is a major attraction in Colorado, there is a wide range of open season dates for ski resorts across the state. Tourists should have no problem finding a ski resort that is open during their trip!
When Do Ski Resorts Typically Close in Colorado?
In addition to the early opening dates, Colorado ski resorts are famous for their late closing schedules and dates. With Arapahoe Basin being amongst the earliest ski resorts to open in Colorado when the ski season starts, it's also known for closing latest. One major reason why Arapahoe Basin closes last is that it can still have snow as far into the year, even as late as July. Generally, the latest ski resort in Colorado closes around late May.
Why is Colorado So Good for Skiing?
For decades, Colorado has remained the most popular skiing destination in the United States and offers one of the largest selection of ski resorts. Colorado features skiing resorts that open gates as early as October and close as late as early July, adding to its popularity among skiers.
Furthermore, Colorado has all the right types of snow, such as fresh snow and powder snow, ideal for snowboarders and skiers.
Fresh Snow – This is pristine, untouched, freshly formed snow. The early birds at Colorado ski resorts get to enjoy skiing on the fresh snow and can feel the ultimate extent of its perks and freshness.
Powder Snow – This kind of snow has less moisture and is less compressed, almost fresh flakes of ice. It's drier and less likely to clump together, perfect conditions for skiing and snowboarding.
Our sports rental locations have amazing deals for kids, like 50% off junior rentals with the booking of adult rentals – perfect for those family getaways.
What is the Largest Ski Resort in Colorado?
Whether you are a beginner or a well-experienced skier, larger ski resorts offer something for everyone. Vail Ski Resort is the largest ski resort in Colorado by size, accommodating about 21 square kilometers of surface. It offers 193 different trails and luxurious accommodation with an upscale Four Seasons Resort Vail and the Vail Mountain Lodge & Spa. Vail ski resort will give you spectacular views of the skiing terrain, a wellness center with doctors and trainers, and lavish amenities that you might not access in many other ski resorts worldwide.
Additionally, Keystone is another huge ski resort in Colorado, covering 3,148 acres of area and spanning three mountains. Breckenridge Ski Resort, Beaver Creek, Avon, and Winter Park are other noteworthy ski resorts in Colorado.
Ski & Snowboard Rentals in Vail, CO
Truly no state compares to Colorado as the ski and snowboard capital of the country. Colorado ski resorts are a sure bet with their early opening dates and late closure if you are after comfort, luxury, and limitless skiing.
Base Mountain Sports is here to offer you the exemplary experience you deserve this skiing season for snowboarding and ski rental services. Call us to take care of your snowboarding and ski services for your next snow vacation.