Date: December 5, 2022
Categories: Blog
Located at the base of the Rocky Mountains' Tenmile Range, and only two short hours from Denver International Airport, Breckenridge is the perfect mountain destination for any time of the year. From great hiking trails to scenic overlooks, this quaint mountain town really has it all. The ski resort is just one of many things to do when you visit!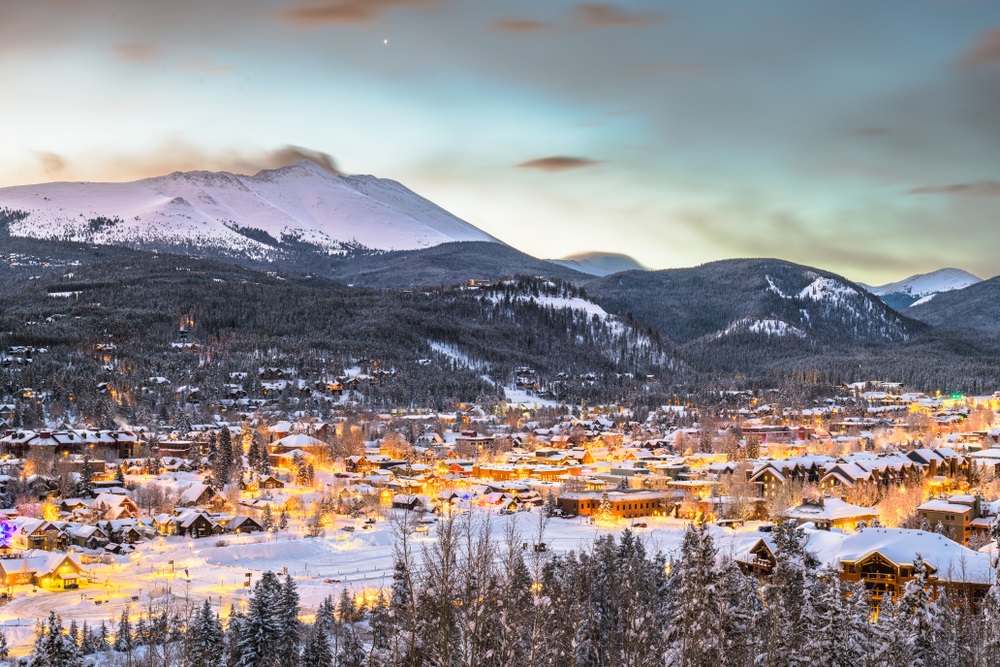 Annual Events and Festivals in Breck
Breckenridge is excellent for families, the young, hip crowd, the older couple wanting a calm, après evening, and everyone in between. There is no shortage of delicious craft beverages and bites in this town, not to mention the plethora of shops and handmade, artisan goods. No matter what your interest, Breckenridge has something for everyone.
Breckenridge hosts a variety of events throughout the seasons, from ski demos and craft beer festivals to film and art events. There is always something going on around town or on the slopes, so make sure you stay up-to-date on upcoming events in the area.
International Snow Sculpture Championships
One of Breckenridge's proudest traditions is hosting the annual Snow Sculpture Championships. Teams gather from around the globe to show what they are capable of. They are only given a few days to create a true work of art from the snow, and in year's past, there have been some truly amazing pieces. It is all the more impressive when you consider that power tools are not allowed. It is like visiting an outdoor art gallery. Anyone who lives in Colorado will definitely want to check this out at least once. This is always a free event open to the general public.
Food and Beer Festivals
If you like visiting Breckenridge knowing you can bite into something delicious, then you will definitely want to see when the next food festival is. These events tend to take place all year round, and in addition to enjoying a vast array of delicacies, you will often find live music and exquisite wine pairings. If you are more into German cuisine, then you will definitely want to stop by for the Breckenridge Oktoberfest that consists of a weekend of parties, polka, and delicious German beer.
Breckenridge Film Festival
If you spend some time in Breckenridge before the ski season, you might be familiar with another tradition. Every year, Breckenridge hosts its annual film festival, one of the oldest film festivals in the entire United States. For a whole weekend, Breckenridge devotes itself to the art of filmmaking, featuring a varied collection of independent movies. Featured guests are common, so you never know who might stop by. The festival also hosts an Adventure Reel, which celebrates outdoor-inspired films.
Breckenridge offers a lot more than just skiing. No matter what your interests involve, chances are good you can find something in Breckenridge to satiate your interests. Now keep in mind, this is just a small sample of the events that come through town, but if you are in town to go skiing or snowboarding, then you will want to hit up Base Mountain Sports first. Please shoot us a message with any questions you have and get ready for a great time over at Breckenridge.