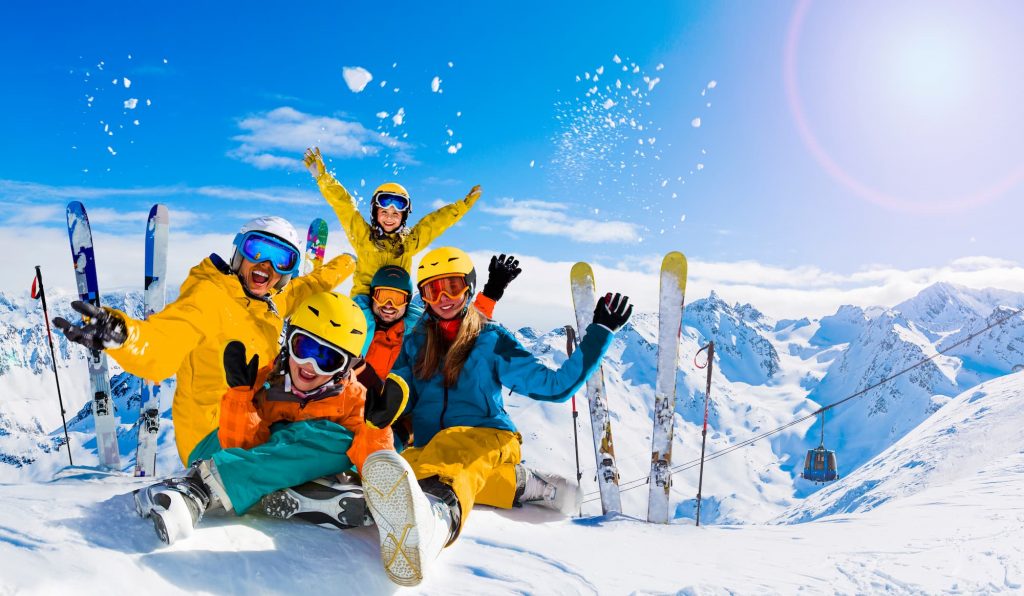 Planning Your First Visit To Vail, Colorado
Founded in 1966 and home to a small population of just 5,479, Vail, Colorado, is one of the most popular winter destinations in the U.S. It's easy to see why — the town is nestled in the gorgeous White River National Forest at the base of the Vail mountains. Visitors can enjoy skiing, delectable cuisine, and luxurious lodgings. Summertime vacations are just as alluring, with plenty of festivals, hiking, and golf to partake in. If you're considering a visit but you're not sure where to start, review this guide for more information on the attractions that await.
Mountain Overview
The appeal of Vail, CO is found in its surroundings. Lush natural landscapes, ski slopes, and mountain tops set the scene for days spent with friends and family. It's the mountains, though, that offer the town's most notable attraction. Vail features several mountains that create the town's beautiful scenery. The highest of these is the town's namesake — Vail Mountain — which stands at 11,161 feet in elevation. Other mountains found in Vail include the Red and White Mountain, the Ptarmigan Point Mountain, and the Mount of the Holy Cross Mountain. Visitors can enjoy snowboarding in Vail and skiing in Vail on the slopes that these mountains offer.
Mountain Stats and Vail Trail Map
Though there are many mountains within the town, the titular mountain is most commonly used for skiing in Vail and snowboarding in Vail. In addition to the aforementioned elevation, Vail Mountain boasts the following impressive stats:
Vertical rise of 3,450 feet
Skiable terrain of 5,289 acres
Annual snowfall of 346 inches
Visitors who want to get a closer look at the terrain of the mountain can do so by checking out one of the three official winter trail maps. These maps show the mountain's front side, back bowls, and Blue Sky Basin respectively. For visitors who are planning a summertime arrival, the two summer trail maps outline routes for hiking and biking on Vail mountain. If you need gear, click here to book our rentals.
Travel Information and Directions To Vail
Vail Mountain is centrally located within Vail, CO, which is a short two-hour drive from the Denver International Airport. There are shuttles available to transport you from the airport to the town. Still, if you'd prefer to land closer to the action, you can catch a flight to Eagle County Regional Airport, which is located in Gypsum, CO, and just over 30 minutes away via I-70 West. Alternately, Colorado Mountain Express offers shuttle services from Eagle County Regional Airport so you can minimize your drive time. Visitors who are local to Colorado can easily access Vail and Vail Mountain via I-70, too.
Lodging Information ­­– Where To Stay
There are a variety of premium lodging options for visitors to Vail, CO. In addition to spectacular winter sports and world-class cuisine, Vail is known as a luxurious getaway destination simple for rest and relaxation. Some of the best spots to stay include:
The Hythe Vail: This luxury resort is right at the base of Vail Mountain.
The Arrabelle: Guests at The Arrabelle can take advantage of luggage forwarding, which allows visitors to send luggage, skis, and snowboards ahead of their stay.
Austria Haus: This boutique hotel offers a slopeside ski valet amongst many other amenities.
The Lodge at Vail: At the first hotel established in Vail, this is one of the most iconic lodging destinations in the town.
Visitors should calculate how far away their lodging is from the attractions of their choice before booking a room.
Local Food Picks – Where To Dine
Skiing in Vail and snowboarding in Vail are two of the most popular activities for visitors to partake in — but don't forget about eating in Vail! Vail is home to an array of world-class restaurants that offer premium dining and exquisite cuisine experiences. A quick stroll through downtown Vail will reveal plenty of small, local eateries to quench quick cravings as well as more formal dining options for full meals. Some of the most popular restaurants in Vail include La Nonna Ristorante, Moe's Original BBQ, Matsuhisa, and The Blü Cow.
Where to Find Lift Tickets to Vail?
There are 33 lifts located throughout Vail, transporting visitors up and down the mountain. These lifts allow visitors to enjoy skiing in Vail and snowboarding in Vail — but where do you find tickets to these lifts, and how much do they cost? There are several options available for purchasing lift tickets, with online purchasing being the easiest. These tickets are available year-round but may be limited during peak seasons. You may also consider discount options that are available through the Epic Pass program. This pass gives you access to advanced ticket rates so that you can enjoy major savings and ensure that you snag tickets to the lift. Base Mountain Sports has you covered for all rental gear you need for the mountain.
Vail Weather and Conditions Information
Weather conditions in Vail, CO make it an ideal destination for winter and summer vacations alike. Of course, if you're interested in skiing in Vail or snowboarding in Vail, winter is the best time to plan a visit. Average temperatures in the winter months can dip as low as 6° F or rise as high as 44° F. The summer months are a little warmer, with average temperatures starting at 36° F and reaching highs of 77° F. If you're planning your trip around snow-related activities, it's important to keep the weather in mind. Vail usually sees its first snowfall in October and sees the last of its snowy weather in May.
Plan an Unforgettable Vail Vacation
Vail is one of the most beautiful vacation spots in the U.S. Whether you're visiting during the spring, summer, fall, or winter, you're sure to appreciate the town's natural beauty and charm. For those who are winter sports enthusiasts, though, there's no time like chilly winter months to enjoy skiing in Vail or snowboarding in Vail. Base Mountain Sports has been serving Vail, CO locals and visitors for over 30 years. We provide our customers with high-quality rental gear from all of the top brands. If you don't want to haul recreational equipment to and from Vail, simply rent it! For more information, you can call us at (877) 255-0159 or reach out to us online.
Image Source: Artur Didyk / Shutterstock
Reserve Ski & Snowboard Rentals in Vail at Base Mountain Sports
More from Base Mountain Sports